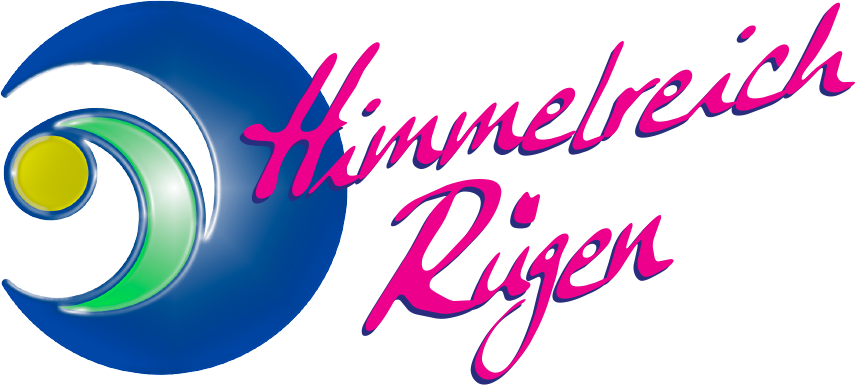 Data protection declaration
The protection of your data is important to us. We will do everything we can to protect your personal data and will not pass it on to third parties under any circumstances. This privacy statement applies to this website and any personal information you share with us. Please read this privacy statement carefully and contact us if you have any questions.
What information do we collect?
When you make a reservation or contact us, we store your name, address, phone number and email address if you provide them. When you make a booking through our booking platform, we also receive this information. We store this information in our system for marketing purposes (newsletter). The information will not be shared with third parties under any circumstances. Payment processing is carried out by an external payment provider. We do not store your payment data.
On what legal basis do we process your personal data?
We store your personal data for room, service and restaurant bookings. Payment data is forwarded to our payment service provider. We may use the data to contact you. Your data may be archived due to legal obligations. If you want us to delete your personal data and you no longer want to have contact with Himmelreich Rügen (opt-out), you can send us an email and inform us of your preferences.
When do we share personal data?
We treat your personal data confidentially and will never pass them on to third parties for marketing purposes. If required for legal reasons, we will pass them on to the relevant authorities.
Where do we store and process your personal data?
Personal data is stored on-site on our Himmelreich server. This server is reliably protected. The data is processed in accordance with our internal data protection and security policy and in accordance with the laws applicable in Germany and the EU.
How do we protect personal data?
We protect your data from accidental loss through internal backups. We take measures to prevent unauthorized access, use, destruction or disclosure and to ensure business continuity and disaster recovery. Access to personal data is limited to authorized personnel. We train our personnel and subcontractors on data security and manage third-party risk through the use of contracts and security audits.
How long do we retain personal data?
Payment data is not stored internally by Himmelreich. Our payment provider retains data in accordance with its privacy policy and applicable EU laws. Your name and contact information may be retained indefinitely for our newsletter and internal marketing purposes, unless you choose not to and opt-out. Emails from you will be retained for up to one year. All other personal data will be deleted within six months.
Your rights with regard to personal data Under the General Data Protection Regulation
You have the right to control your personal data. This includes the right to access, correct and delete your data, withdraw your consent, port the data, restrict its processing and file a complaint with the Data Protection Commissioner.
How can you contact us?
Contact us by email: contact@himmelreichruegen.com with any concerns you may have related to data protection.
Use of cookies and other technologies
Cookies are used on the Himmelreich Rügen website at www.himmelreichruegen.com. By using this service, you agree to the use of cookies. Cookies are small text files that are sent to your web browser from a website you visit. A cookie file is stored in your web browser and allows the Service or a third party to recognize you and make your next visit easier and the Service more useful to you. When you use our website, we may place a number of cookie files in your web browser. We use cookies to enable certain features of our website, provide analytics, and store your preferences. We use both session cookies and persistent cookies to operate our website. We may use required cookies to authenticate users and prevent fraudulent use of user accounts. In addition to our own cookies, we may also use various third-party cookies to gather usage statistics for the website (Google Analytics).
Links to other websites / third-party content
We link from our website to external websites and resources. This does not constitute an endorsement in any way. We are not responsible for the accuracy or completeness of the information on external websites.
Copyright
This website and its content are copyrighted by Himmelreich Rügen. All rights reserved.
Any distribution or reuse of all or part of the content is prohibited, with the following exceptions:
For personal and non-commercial use only, you may save excerpts to a local hard drive.
For personal use by individual third parties, you may copy the content, but only if the website is acknowledged as the source.
Without our express written permission, you may not distribute or commercially exploit the Content, nor may you transfer or store it on any other website or other form of electronic retrieval system.
Website Terms of Use
Welcome to our website. By browsing and using this website, you agree to abide by and be bound by the following Terms of Use. These terms of use, together with our privacy policy, govern Himmelreich Rügen's relationship with you in relation to this website. If you do not agree to be bound by any part of these terms of use, please do not use this website.
The term "Himmelreich Rügen" or "we" or "us" refers to the owner of the website whose place of business is Darzer Weg 71, 18528 Zirkow, Rügen, Germany. The registration number of our company is 13073106. The term "you" refers to the user or viewer of our website.
The use of this website is subject to the following terms of use:
The content of the pages of this website is for general information and use only. Content may be subject to change without notice.
This website uses cookies to monitor browser settings. If you agree to the use of cookies, personal information may be stored by us for internal purposes. However, we do not share your information with third parties under any circumstances.
Neither we nor any third parties provide any warranty or representation as to the accuracy, timeliness, performance, completeness or suitability of the information and materials displayed or offered on this website for any particular purpose. You acknowledge that such information and materials may contain inaccuracies and errors, and we expressly exclude liability for such inaccuracies and errors to the fullest extent permitted by law.
Your use of the information or materials on this website is entirely at your risk, for which we shall not be liable. It is your responsibility to ensure that any products, services or information available through this website meet your specific requirements.
This website contains material that is owned by or licensed to us. This material includes, but is not limited to, the design, layout, look, appearance and graphics. Reproduction is permitted only in accordance with the copyright notice which forms part of these terms and conditions.
All trademarks indicated on this website that are not the property of or licensed to the operator are identified on the website.
Any unauthorized use of the Website may result in claims for damages and/or constitute a criminal offense.
This website may occasionally contain links to other websites. These links are provided for your convenience to provide further information. It does not mean that we endorse the website(s). We assume no responsibility for the content of the linked website(s).
Your use of this website and any disputes arising in connection with your use of this website shall be governed by the laws of Germany. The place of jurisdiction is Stralsund.